Nina uses the 'watercolor' to color her die cuts for a one-of-a-kind look.
Today, Nina shows a process video of how you can quickly color your die cuts with stamp ink and water to make your own watercolor. She is using Sizzix Lisa Jones Wild Blooms Set #1 Die Set,  and Sizzix Paper Pack in Botanical.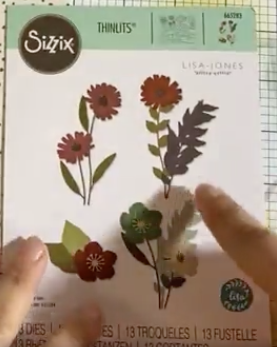 Nina quickly die cut some foliage and blooms. She laid some Distress Ink down on her glass mat. Forest Moss and Iced Spruce.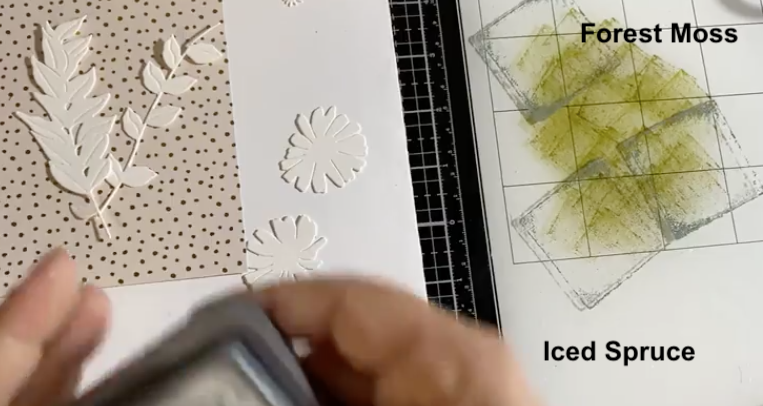 Then she added some water and dipped the die-cut face down into the ink-watercolor with the two colors mixed.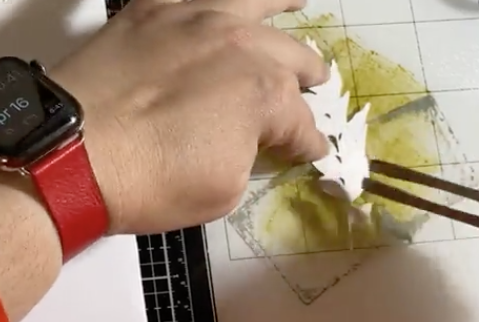 You can see how the areas where the water pools, the color becomes more dense and dark. Inking your die cuts this way will always produce one-of-a-kind results.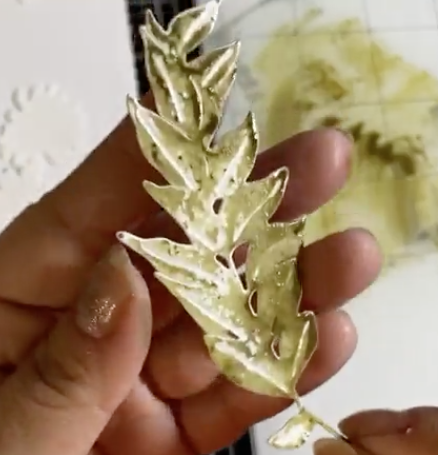 Keep dipping until you get the color saturation that you want.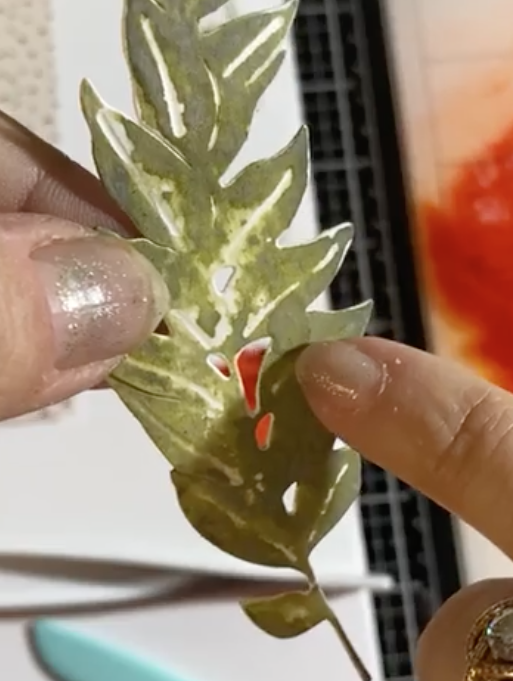 Even use a water brush to define the corners and divots.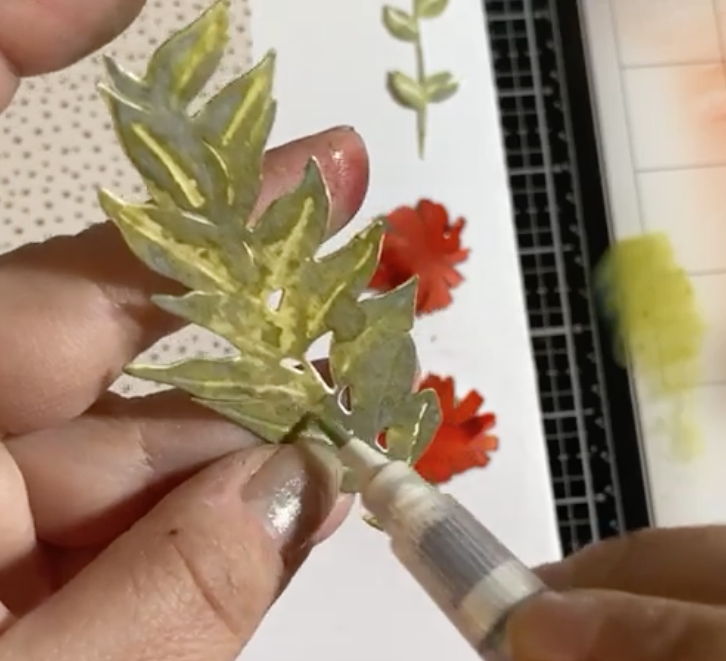 Foliage #2. Same process. Dip, Dip, and Define.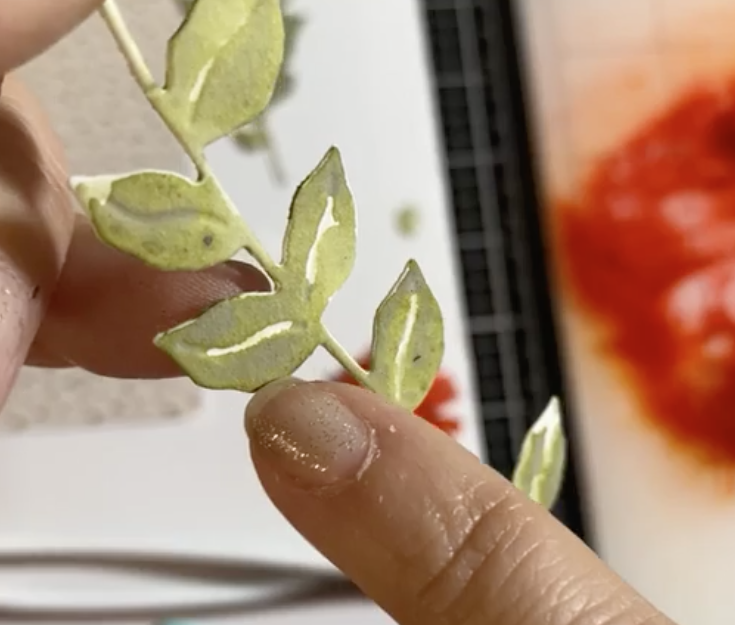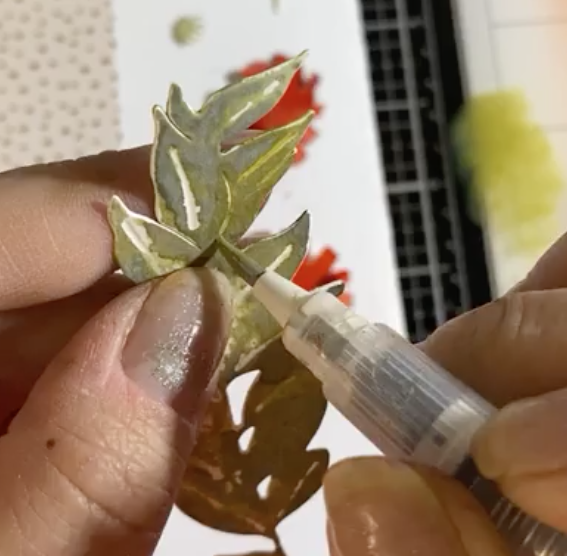 Then, Nina used a similar technique to color the blooms. This time instead of using water, she used Crackling Campfire spray with the Aged Mahogany ink from ink pad that she pressed down on directly to the glass mat.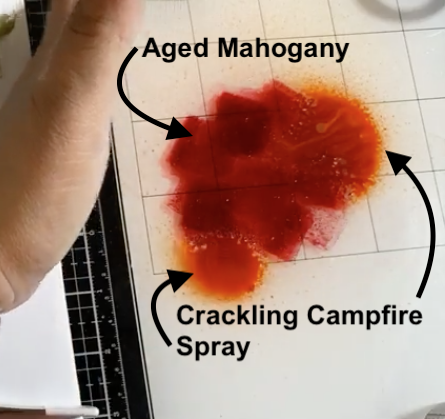 Dip, Dip, and Define.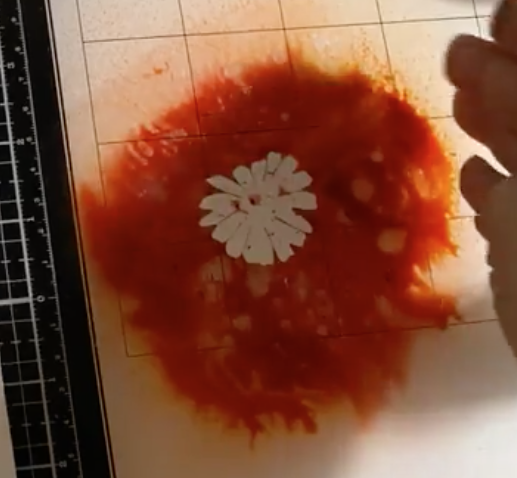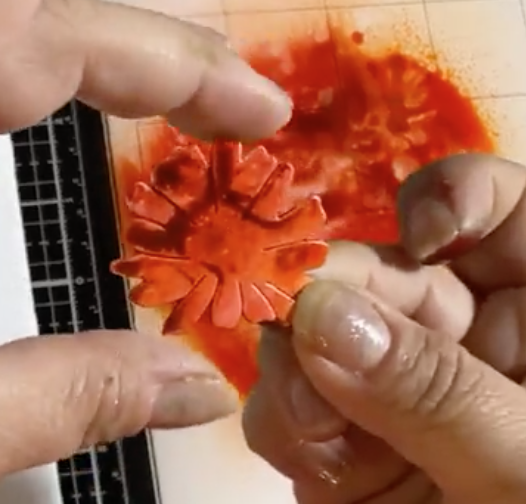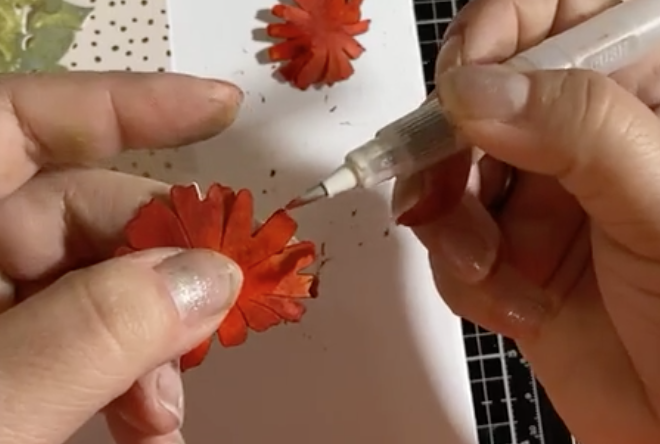 Nina chose a pretty dotted foiled sheet from the Botanical pack for the background for the blooms and foliage. But because she didn't want the foiling to be the focal point of the card, she muted the foiling with some overlying stenciling. She tested her theory by stenciling Distress Inks Tattered Rose, Spun Sugar, and Vintage Photo onto scrap paper.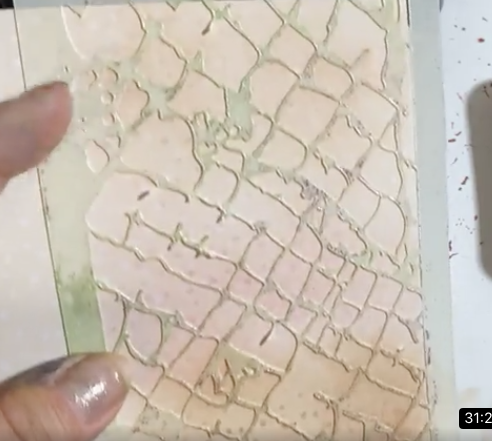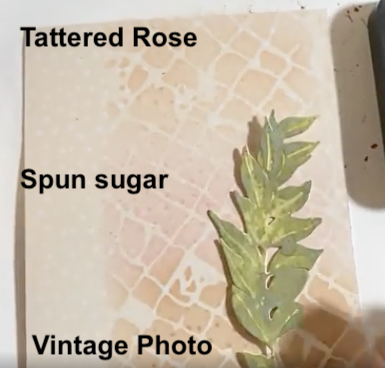 Tattered Rose seemed to make the flowers stand out the most. But that stencil clashed with the paper, so she used the new Simple Stories Herringbone Stencil.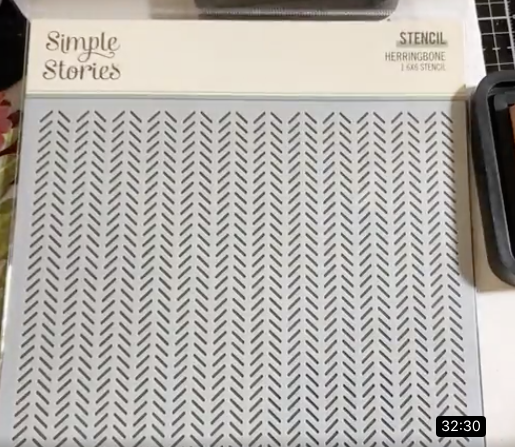 This pattern was more delicate and seemed more suitable.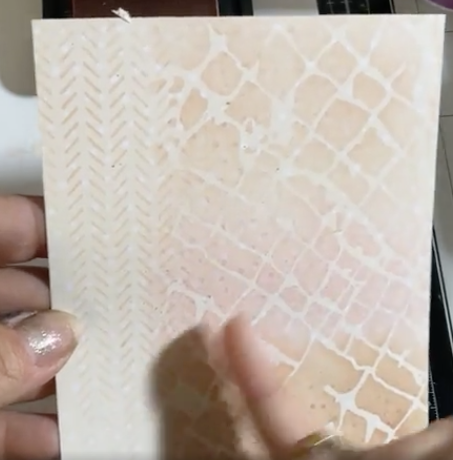 You can see the subtle herringbone pattern overlying the foiled dots here.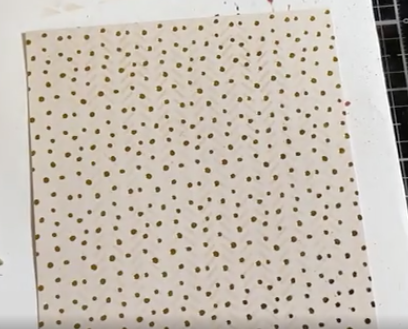 Then she blended Distress Ink Vintage Photo around the edges to give some dimension.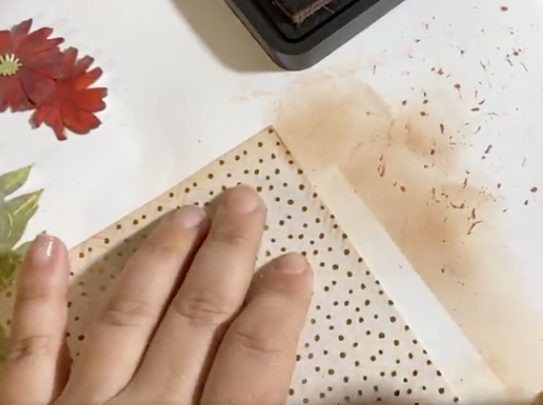 The final card displays uniquely colored flowers offset to the side to allow space for a vertical sentiment. She will add bling to the smaller bloom with the missing center that she lost along the way. A simple and yet elegant card is made just in time for Mother's Day.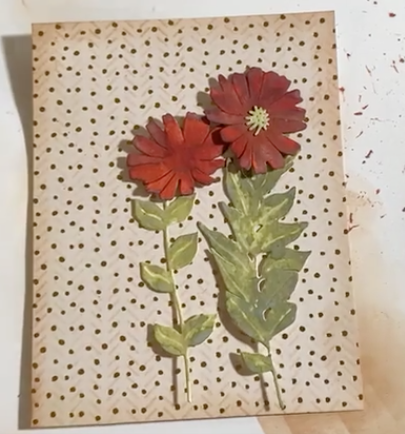 Thank you for reading our blog. Please watch the process in these two videos below. Thank you for being a part of our crafting community.
-Your Design Team 
Part 2: Continued process video, scroll forward to 25 min 35 sec