Today we are showcasing Hero Arts new stencils and blending brushes.
Announcements: Lots of restocking of Lawn Fawn and NEW Mama Elephant Stamps and Dies in stock now. Also new are Hero Arts Acetate Sheets in a conveniently smaller size 3" x 4.75". 
Today Nina is demonstrating the Hero Arts stencils and their new blending bristle brushes. Here, she is using the new Waves Stencil. The details of this stencil are so fun.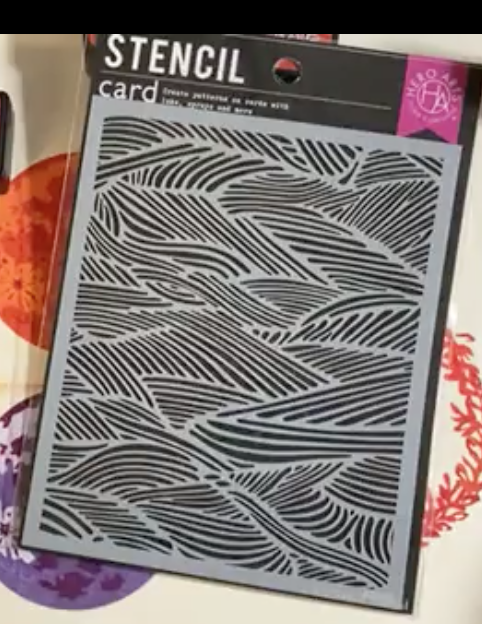 The blending brushes are similar to the ones from Picket Fences and Taylored Expressions. The Picket Fences comes in a pack of a variety of sizes. The Taylored Expressions ones come with different colored handles. These bristle brushes don't hold as much ink, and therefore are easy to clean by just rubbing excess off onto paper. Nina does recommend using different brushes for Oxide inks and Distress Inks. This is because the Distress Oxide inks have a bit more pigment than the Distress inks, and mixing the two on a single brush may not be ideal. In this Hero Arts blending set, you get a large and medium-size in this 2-pack.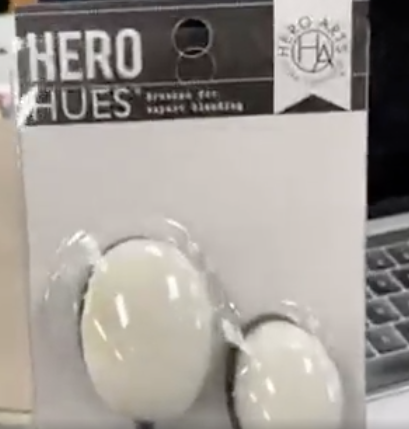 When using a stencil it is always a great idea to adhere it to the paper securely. You can use washi tape or for an intricate stencil like this Pixi Spray works great! It really helps the detailed areas of the stencil stay put.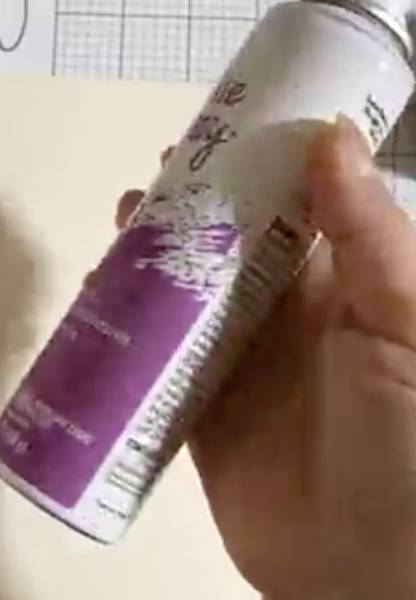 Nina demonstrates spraying the back of the stencil over a trash can so it doesn't get all over your project. It should be just tacky enough to stick to your paper and still be easily removable without damaging your paper.

She is using the new blending bristle brush with light pressure, using Distress Ink in Faded Jeans.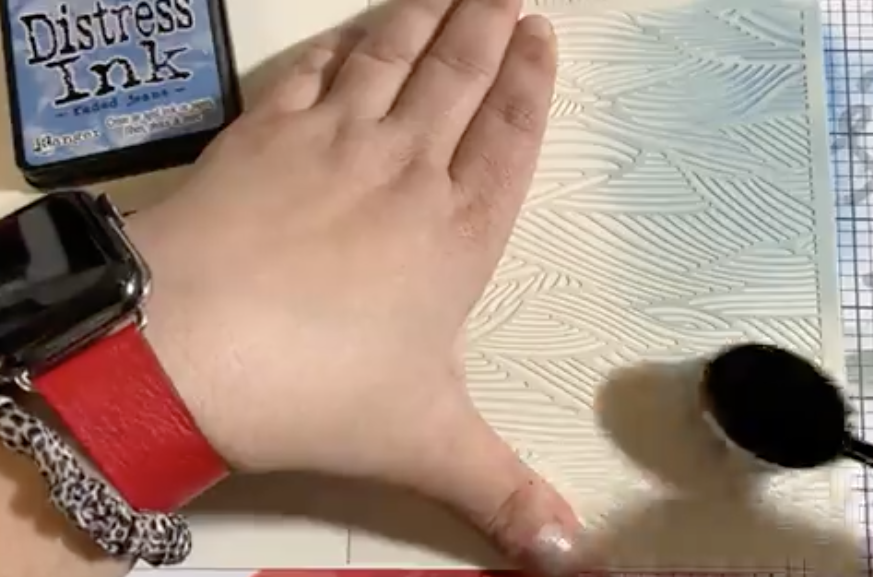 Next, she added Wild Honey to blend with the Faded Jeans and it looks fantastic. The green in the middle was the Wild HOney and Faded Jeans blended together.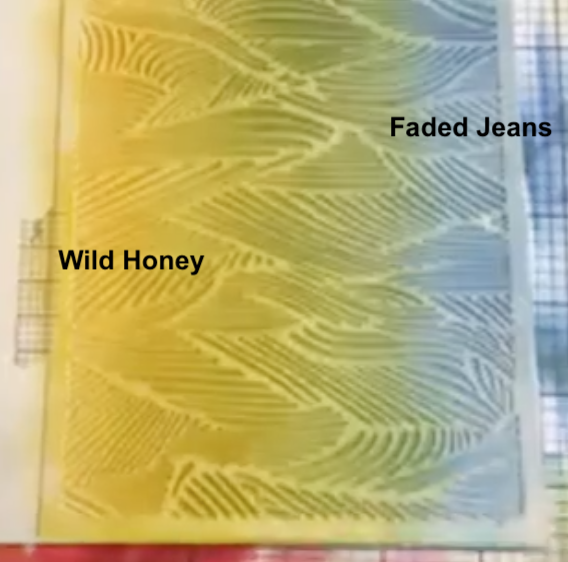 The end result shows nicely how the two colors transferred so easily and using this bristled blending brush really shows the crisp lines and the detail of the stencil. If you'd like to see how the different blending tools and sponges work, please visit this post called, Sponge-worthy.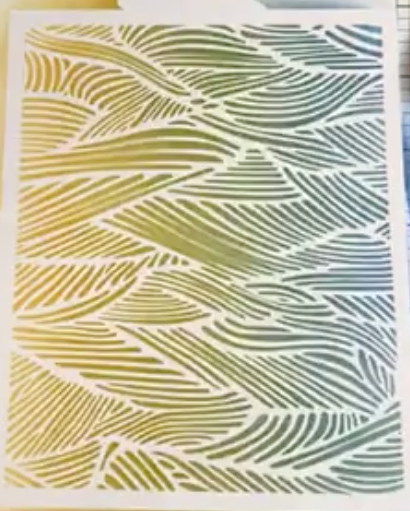 Nina, here, is pointing out an area where she was pretty heavy-handed and the lines blurred a little bit.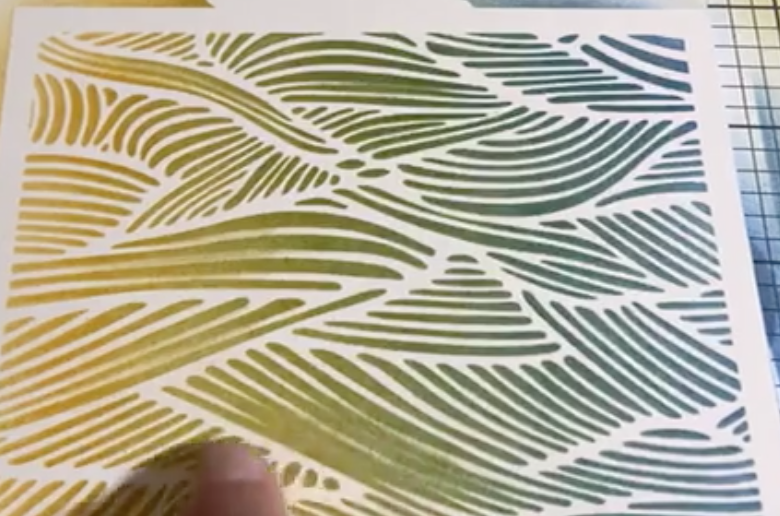 There are two ways of holding the bristle brush. You can hold the head between your thumb and index finger like below. This way gives you more control over how much pressure you want to exert on the brush and how much ink you'd like to transfer.  These types of brushes are designed to be held this way.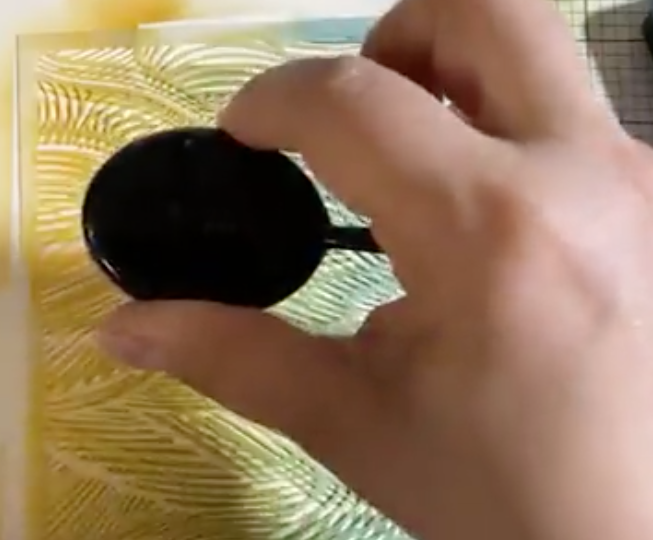 The other way is holding just the handle part in your hand and not the head of the brush. This way you may not have much control but you may be more light-handed in transferring ink to the paper.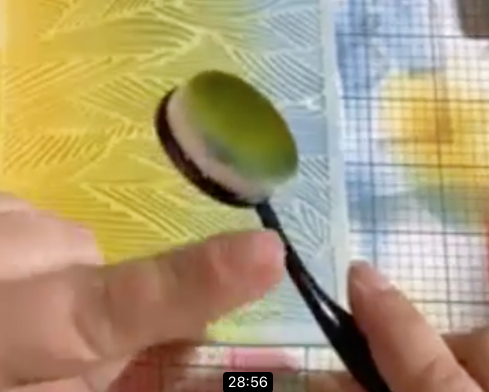 We hope you get a chance to play with some of these new stencils and blending brushes by Hero Arts. And if you end up making any projects with these, or even the conveniently small Hero Arts Acetate Sheets, please share your projects with us at the Creative Escapes: Early Access private Facebook Group. Thanks for reading and being a part of our crafting community. 
Here is the corresponding Facebook Live where Nina demonstrates these techniques.
- Your Design Team Member