Layering stencils are an easy and fun way to add colored embellishments to your projects
Today we are featuring the Spellbinders Layered Stencil Full Moon.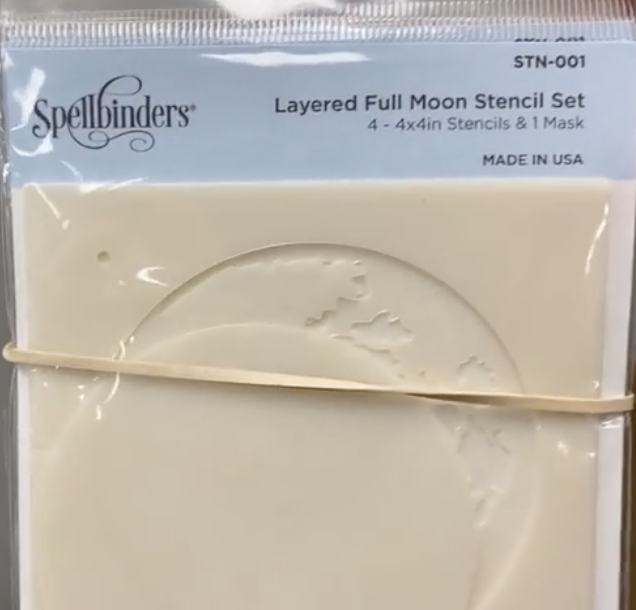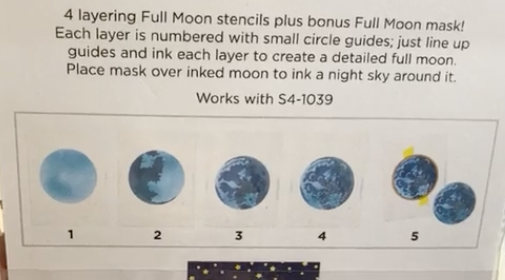 Each stencil can be easily colored and inked producing a detailed full moon. The last stencil acts as a mask over the moon, so you can color and shade a background around the moon.

These stencils can be lined up on the paper using these holes as a guide.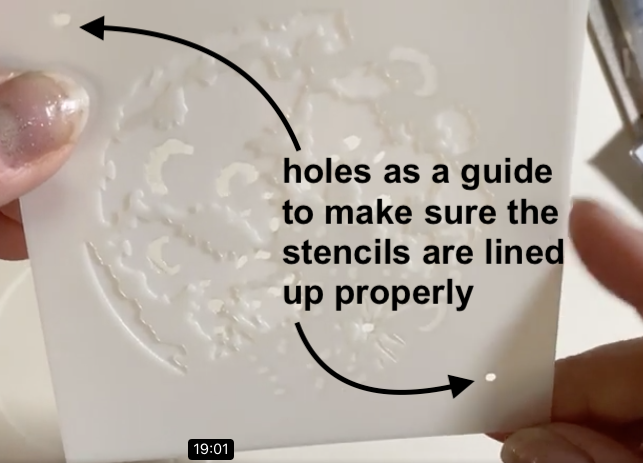 Nina chose a purple theme for this moon.

Using the stencil layer 1, she inked in with Shaded Lilac Distress Ink.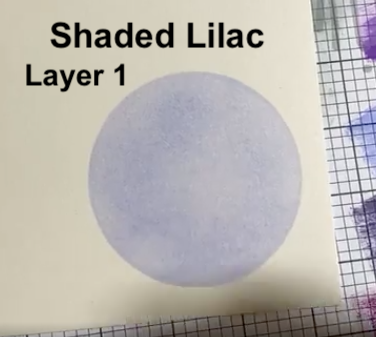 Layering on Dusty Concord using the Stencil 2 (Layer 2)

The contrast between Layer 1 and 2 is stunning. See the bottom right-hand corner of the paper, is the purple dot. Use this purple dot to line up the next stencil layer.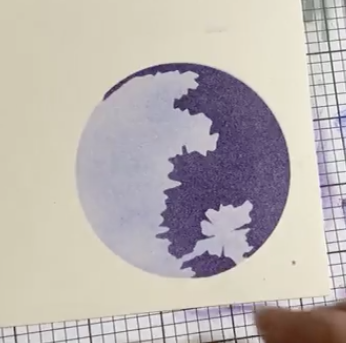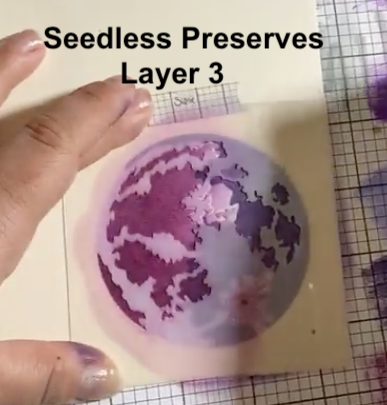 Layers 1, 2, and 3 below.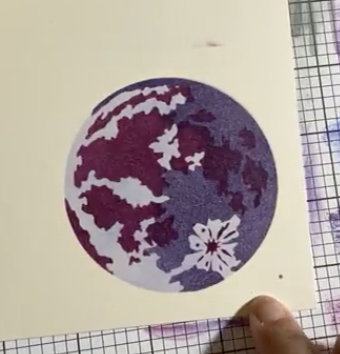 Since this last layered color is a little lighter, Nina used Distress Oxide Ink in Wilted Violet so it can show over the darker colors already laid down.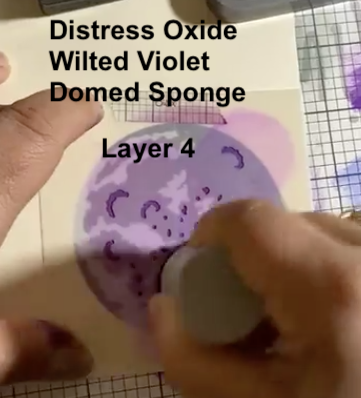 Nina used the domed sponge blender for this step to get more of the color into the detail of the stencil. For more information about different ink-blending tools, please see this post.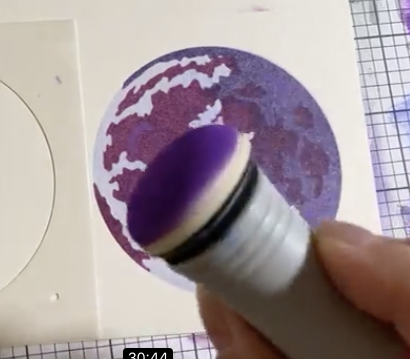 Final Full Moon!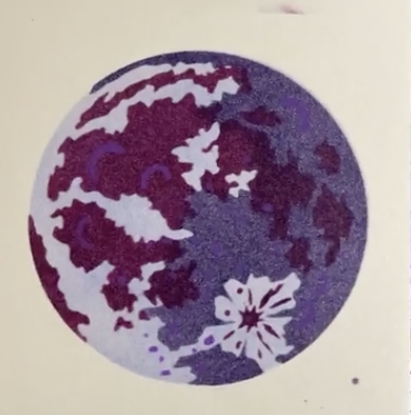 Different color schemes will produce different results. Here, Nina used the red color family.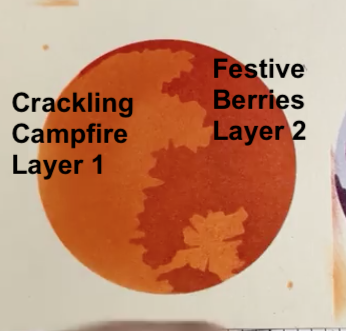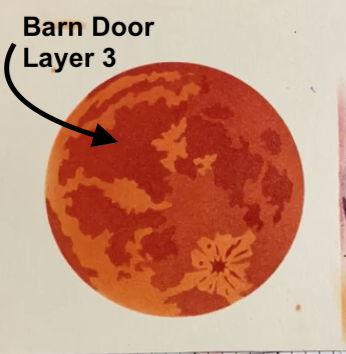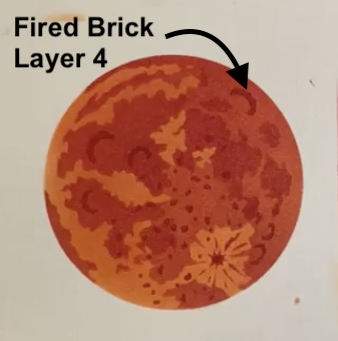 Here, Nina demonstrated Pinkfresh Studio's Overlapping Leafy Wreath Layered Stencil Set.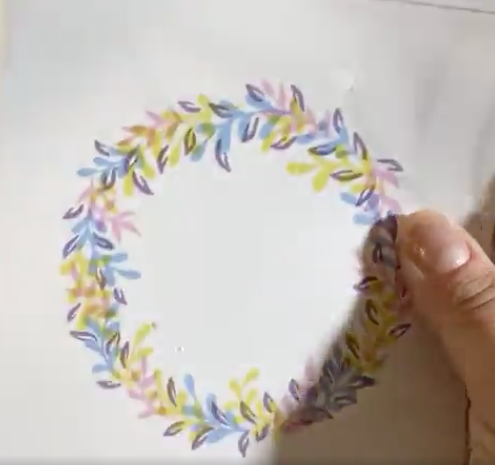 This one uses a different stencil guide. The Stencil No is on the top left, and the marks on each corner are used as a guide to align the stencils perfectly. There is a coordinating die that goes along with this stencil set too.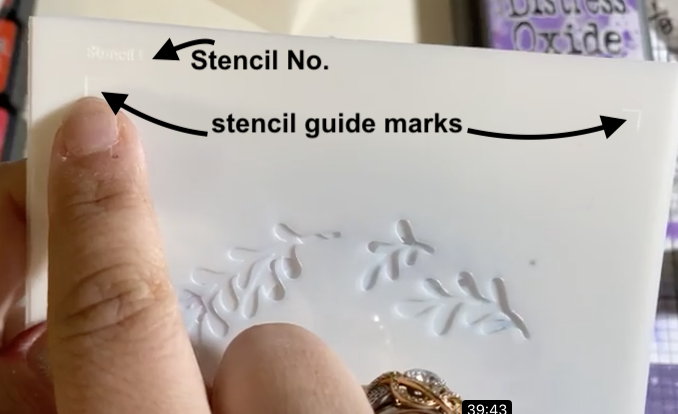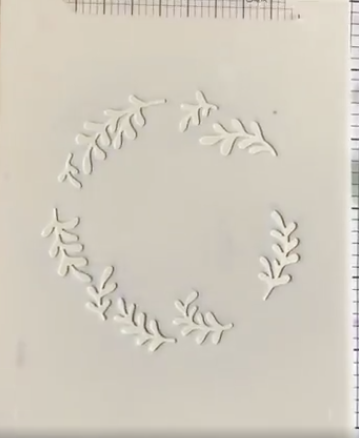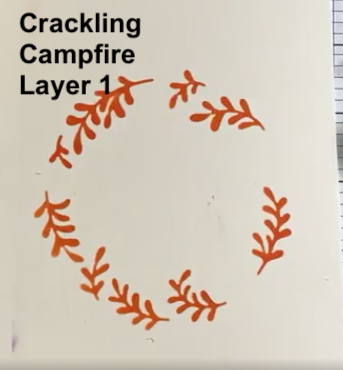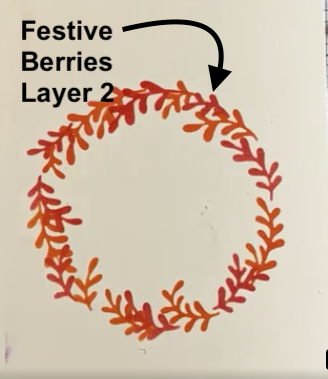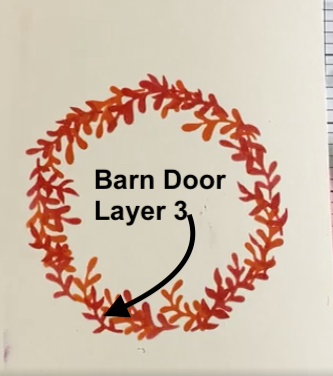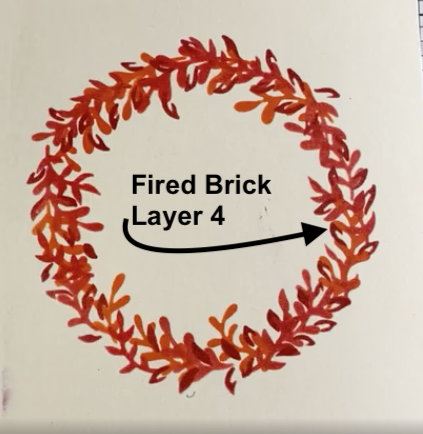 In Nina's example above, she used a monochrome coloring scheme. On the package example, they used different pastel colors. The possibilities are endless.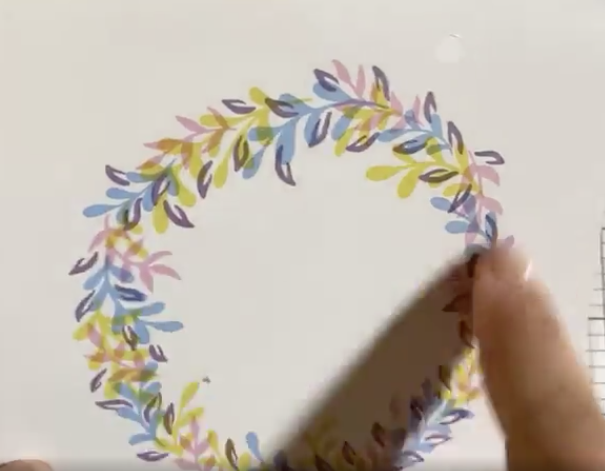 Thanks for reading and we hope you learned how easy it is to use these layering stencils for your projects. If you use these, please share your photos with us on our private Facebook group - Creative Escapes Early Access. We would love to see your projects there.
Here's the video where Nina demonstrates how to use these stencils. Have fun and thanks for being a part of our crafting community.
- Your Design Team Member